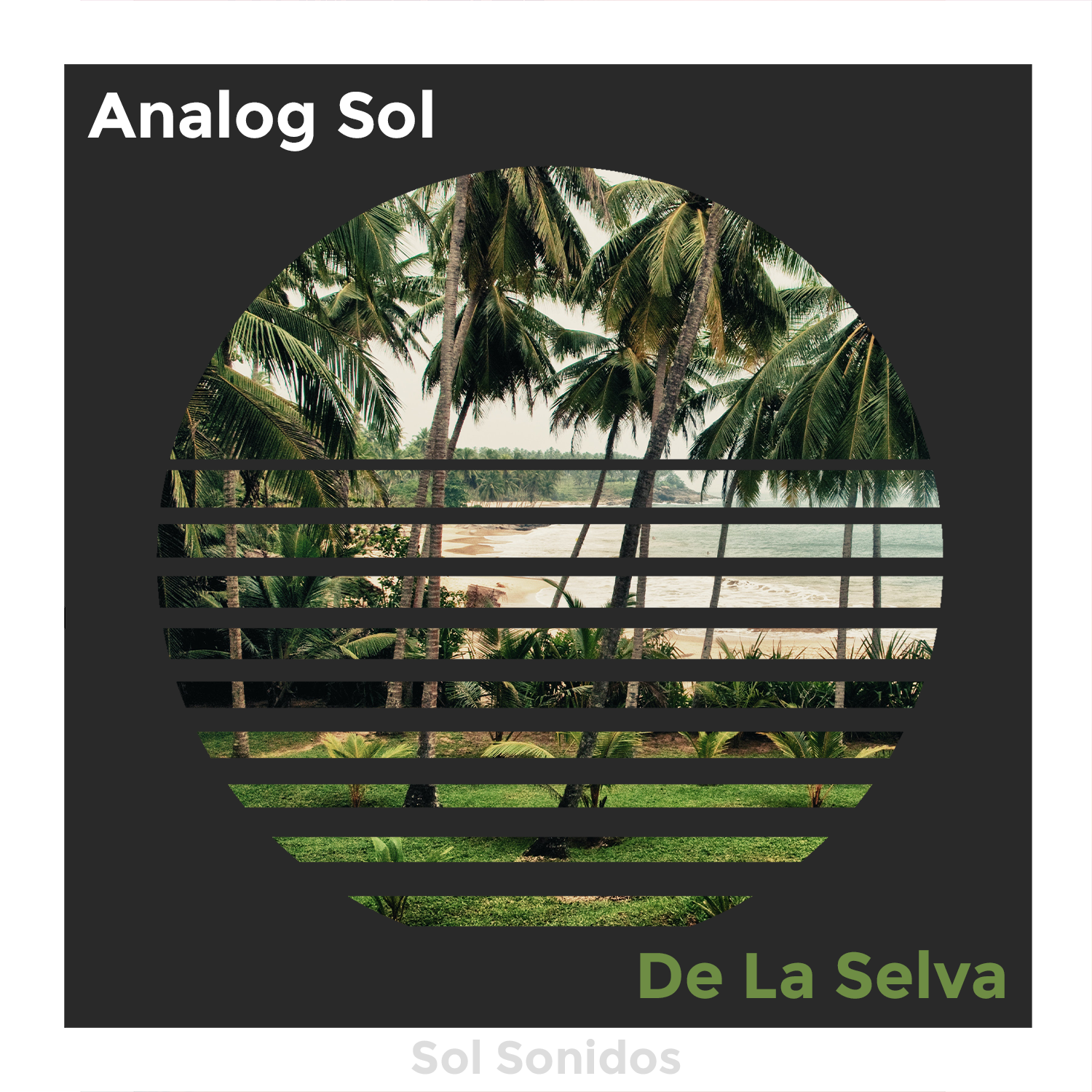 Electronic artist and synth virtuoso Analog Sol presents his upcoming new single De La Selva. A hypnotic, and summery Afro house composition that has been a highlight in his live performances. De La Selva embraces chic bass lines, tribal-inspired melodies, and a synth pattern that glides and fades like the rising heat off a sea breeze. 
It took two years for the Barcelona-based producer to fully unveil the studio version of this track. It was first heard on his Axtone-premiered live performance in 2020. The acclaimed debut of his live set was highlighted for its harmonious and rhythmic House and Techno explorations. One tune, in particular, set the mood for the zestful vibes of the set, that tune was a live excerpt of De La Selva. 
The track patiently develops into an indulging dance piece with deep-house influences. It fluently converges melodic synths and a classy 4-on-the- floor beat. The atmospheric style of Analog Sol embraces a soothing tropical sound palette and the intricate aesthetic of analog synthesizers. It conceives an authentic style that brings together artificial soundscapes with organic percussions. 
De La Selva materializes the dreamy images of quiet waves on the seashore and calm glimpses of wind going through paradisiac palm trees. With this piece, Analog Sol creates the perfect soundtrack for an open-sky dancefloor. Full of ethereal elements and the sophisticated persuasiveness that defines his music. 
"Yesss!" - Gorgon City 
"Nice summer track!" - Daniel Rateuke 
"Full Support!" - Cevin Fisher - Import Tracks NYC 
"Dope energy!" - Kususa 
"Sounds great to me! on my playlist!" - David Tort 
"Nice, thanks!" - Ruben Mandolini 
"Back again for this!" - Kyle Cassim 
"So hot!" - Dave Winnel
Release Date - 19th August 2022 on Beatport. All other stores 19th September 2022